Grandfather of two, Mr Reg Skelton aged 74 has successfully tweaked his two wheeler scooter into a four wheeler mini Ferrari.
The scooter has original Ferrari logos, alloy rims, Ferrari color and FERRARI TEAM TEDDY MASCOT!!..
The scooter is originally a TGA Vita scooter. The guy is one of the craziest fans of Ferrari and calls himself "FERRARI NUT" as he even cruises around on his mini four wheeler with Ferrari Jacket and a HAT!!!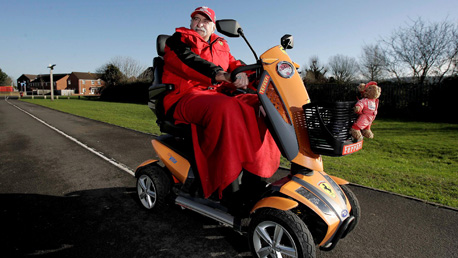 Sources: Top Gear